Disclosure this is a sponsored post~ all opinions are my own.

I'm sure most of you are familiar with Groupon and their local and travel deals. Personally, I have used Groupon to save money on a variety of things~ Starbucks and Whole Foods Gift Cards, Tech items, and other Restaurant deals. What I wasn't as aware of was the fact that Groupon also has a Groupon Coupon section. I am definitely about saving small change, so that it has the opportunity to add up to big change, and coupons for items I'm planning to buy (or at least investigate purchasing) anyway is a good way to do that.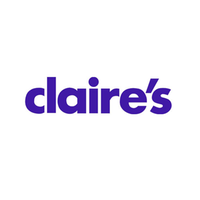 Groupon offers coupons to stores with a brick and mortar presence, like Claire's (which I didn't realize even had an online presence... Nice to have the option not to brave the pre-Christmas parking lots, and still save some money when looking for stocking stuffers and the like). Some of the deals include free shipping with minimum purchase and 20% - 25% off coupon codes (some exclusions may apply). There are currently 4 promo codes and 10 "Sales" being offered on the Groupon Coupon site.
There are also coupons for stores that are exclusively online, like the popular Kiwi Crate. I've heard more buzz this "Shopping season" about this particular store online, than many others. Pretty nifty concept, having packages with projects shipped direct to your door just like the old book clubs, only these are crates packed with supplies and projects!
While they may have started with a pre-school/early elementary emphasis, Kiwi Crate has expanded into the 9-16+ range, with "Doodle" crates for the artists, and "Tinker" crates for those with a science and engineering bent, and Groupon Coupons can help you save a little green if this is your thing~ You know~ things like 30% off your first month's subscription, or 40% off your first box~ free shipping, etc... There are currently 15 "Coupons for Kiwi Crate~ 5 promo codes and 10 "sales."
Chances are that if you're looking to shop an online store, Groupon Coupons probably has something to save you money. It's definitely worth a look. You can keep up with the latest from Groupon on Facebook and Twitter.
Have you purchased anything from Groupon Coupons? Did you know about that part of the "Groupon Family?" I hope that this is useful information to you, as you finish up your Christmas shopping (With free shipping coupons?). :)