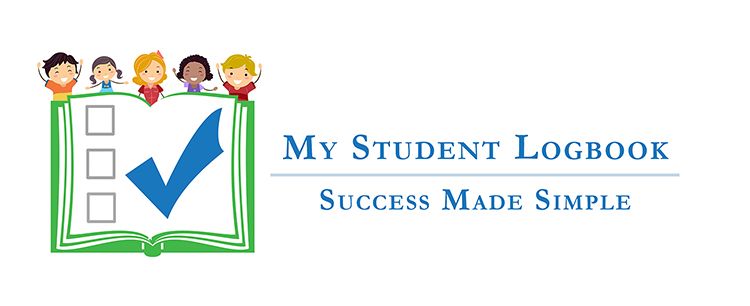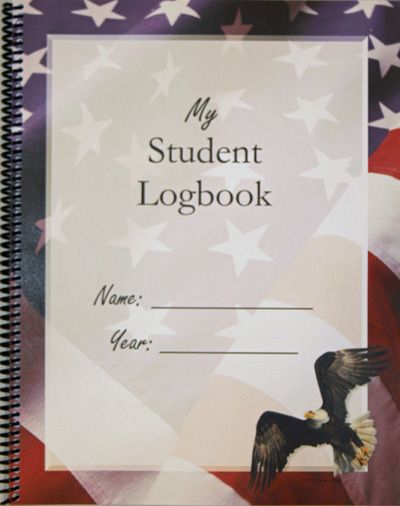 My Student Logbook is a small homeschool company that grew out of one family's need for organization in their homeschool. I'm a little organizationally challenged at times, and unfortunately that has been handed down to my children to one degree or another, so I was pleased to be sent the dated My Student Logbook to help us in our quest for order. It is the perfect time for to start out with something new for my 9th grader as he starts high school. We chose the "Freedom" logbook, as that seemed to be a theme that he would appreciate. There are 9 cover options, that should suit either boys or girls of a variety of ages (Butterflies, Dinosaurs, Sea Life, Jets, Rainforest, Freedom, Planets, Golden Vines, and Vintage Map).
Here's a video that shows you the features of My Student Logbook, and how to set it up. If you can, take a minute or two to watch it, and then I'll detail some of my favorite features below.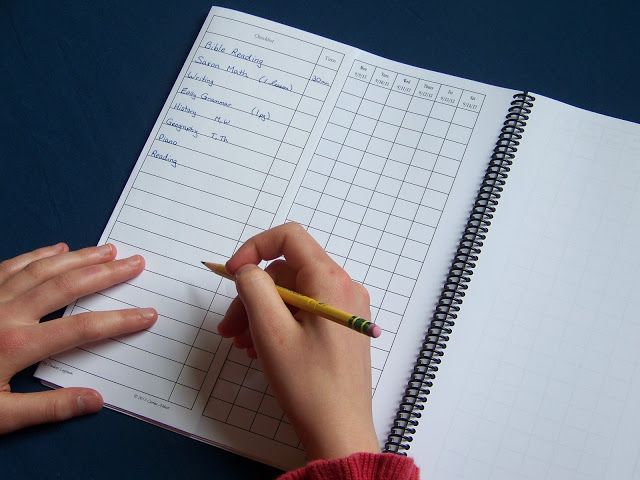 One of the nifty features of this particular log book (for me, at any rate), is the "Checklist page" that you can see on the left side of the book in this photo. This is where any and all subjects, courses, or activities that are done on a regular basis can be listed. The nifty comes in because this page is used every week, which eliminates the tedium of re-writing those subjects down every week. I'm all about economy of motion, so that suits me just fine!
When the checklist is flipped back, there is space for specific directions for each course for that week. So far I have not used the "time" column on the checklist page, but have had my son list the amount of time that he is spending on each subject in the actual checkbox for each day. The little triangle that I've colored in on the top right corner of some of the boxes indicates that those are things that must be done this week. Next week some of those blank lines may be assigned as we add in new subjects the first few weeks of school.

This is one of my favorite ways to use this, as I can see where he is slacking off a bit, or perhaps spending too much time on one subject. I can also use it as a tool to help him see that he isn't really spending as much time on school work as he thinks (in comparison to time spent on distractions). ;)
So far, I have been very pleased with the ease of using this as a lesson planner/record of work done. My son is also very happy with it. He loves knowing exactly what needs to be done before he can get outside (usually to go fishing). He also likes having explicit directions for each subject, and a record of where he is. Apparently the first day we used it, as he went outside, he declared to his older sister that he *loved* his Student Logbook, so I can't ask for much more than that!
As I am faced with the task of putting together a transcript for his sister (a senior this year!), I am wishing that I had a tool like this when she started high school. My Student Logbook has a great page on keeping/creating a high school transcript (much of this information is included in the front of the Logbook.
Pages for keeping more records in the back of the logbook (after the main body of the logbook) include:
All About Me

Prayers and Goals

Bible Verses Memorized

Books Read

(With space for estimated hours and subjects)

Events, Projects, Field Trips, Presentations, Activities

(With space for estimated hours and subjects)

Test Records

Year Highlights
If My Student Logbook sounds like a resource that could be of use to you, I hope that you consider checking their website out more thoroughly, and/or connecting with them on on Facebook and YouTube.
Not So Nutty Nitty Gritty
Please click the banner below to visit the TOS Review Crew and see what others had to say, as they used My Student Logbook with younger or older children, and in dated and undated versions. As always, I hope that this review was useful to you as you choose where best to spend your homeschool budget.
Blessings~