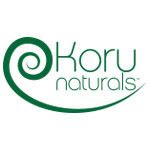 As I mentioned recently, sometimes the TOS Review Crew gets some fun stuff to review that isn't curriculum related. You may recall my review for Koru Naturals back in March. This time Crew Members all received
Manuka Honey Propolis Soap
,
Skin Clear Cream
, and one of the following:
My box came with the
Emu Oil and Blue Tansy Oil Cream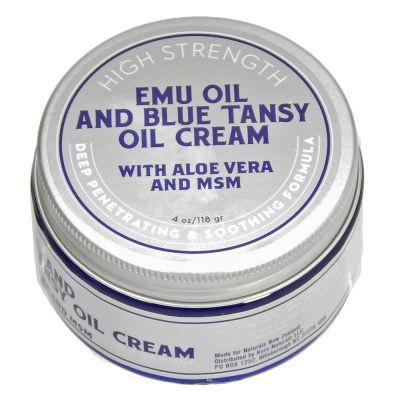 Because I have arthritis in my thumbs due to an old injury, I was interested to see how the
Emu Oil and Blue Tansy Oil Cream
would work for me. I can always tell when I'm over-doing it because the area around the joint where my thumb meets the wrist tend to get a little bit inflamed. This thankfully doesn't happen on a daily basis, but often enough that the opportunity to try something that might help seemed like a good idea. :)
As you can see on the label, the cream includes Emu Oil, Blue Tansy Oil, Aloe Vera and MSM. I had to look MSM up to see what it is... Methysulfonylmethane is a chemical that occurs naturally in plants, animals and humans, and is used for chronic pain relief among other things.
Here are my thoughts, right off the bat~ this cream rubs in well, is smooth and not oily. I have to say that the scent strikes me as a little odd, simply because it is a mix of so many different essential oils and extracts... 21 additional essential oils and extracts to be exact. When I looked up a number of them (I didn't look them ALL up), I discovered that many of them are helpful for fighting inflammation and pain, which explains their use in this cream.
While I can't say it took all my pain away (eh... I have missing cartilage), I felt that the cream was beneficial in reducing general inflammation. I specifically didn't "massage" my hands, but gently rubbed the cream in to see how it worked, and I think there was definitely some relief.
Alright, on to the products we all received...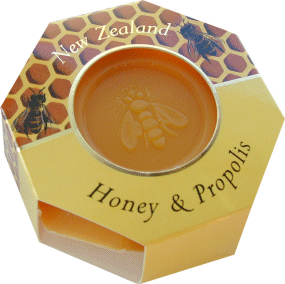 Out of the box~ the Munuka Honey Propolis Soap smells SO good~ very strong honey scent. It definitely leaves my hands feeling softer, although they still feel a little dry (Which is typical for my skin and non-liquid soaps). Another benefit, if you happen to have little boys who like to say they have washed their hands if the faucet has been turned on... it actually takes about the right length of time (The Happy Birthday Song, or the ABC Song sung one time through) to rinse the soap off... helps to ensure proper hand washing.
Again, I had to do some research, as Manuka Honey/Propolis was not familiar to me. Manuka Honey is produced in New Zealand by bees that visit the Manuka Tree. While all honey tends to have antibacterial properties, Manuka Honey actually has a rating scale to determine its potency. According to WebMD,
to be considered potent enough to be therapeutic, manuka honey needs a minimum rating of 10 UMF. Honey at or above that level is marketed as "UMF Manuka Honey" or "Active Manuka Honey."
The Manuka Honey used in this soap is rated 20... The Propolis also has antibacterial qualities, and the benefit of this sweet-smelling antibacterial soap is that it doesn't appear to promote the "superbugs" that we've heard about. This would seem to be a great "kitchen sink" soap from the anti-bac point of view.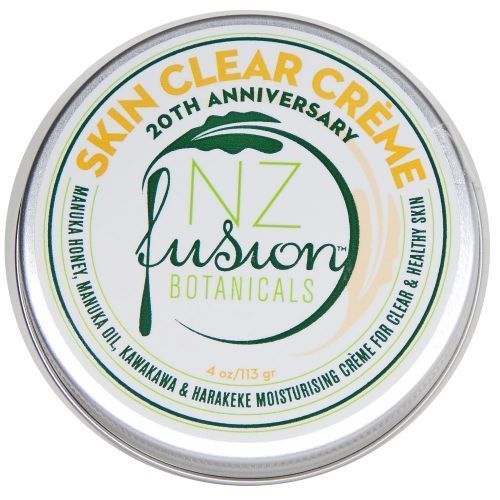 The final product we received was the
Skin Clear Cream
which is part of Koru Naturals' Manuka Skin care line. Because of the antibacterial qualities of Manuka Honey (and other ingredients, including tea tree oil*), this cream is recommended for problem facial skin. Just a note this cream has a fairly strong lemongrass scent.
This one I can definitely vouch for. I have occasional adult acne outbreaks, and was very curious to see how this would work for them. When I do have problems, they are fairly limited, and tend to run along the perimeter of my face~ my hairline (including the back of my neck, IN my hairline.. :/), just the edges of my cheeks, my chin, and well, then there is the nose. Thankfully seldom all at once! ;)
When I felt a pimple coming on, I dabbed it with a dot of Skin Clear Cream before going to bed, and then again in the morning. Repeating if necessary. Each time I used the cream, the pimple receded, and never became infected with pus. Hurrah for natural anti-bacterial, anti-inflammatory products!
Products I received, the day they arrived
*Now, a note about allergies~ Each of the products above include something that may cause allergic reactions. I will mention that I do tend to take antihistamines daily, so if I did have some sensitivities, they seem to be largely taken care of.
If you are allergic to honey (which is different from being allergic to bee stings), you might want to stay far away from these products.
If you have tea tree allergies, proceed with caution. I am typically fairly sensitive to tea tree oil (like, I often can't breathe when I come into contact with products containing teat tree oil...), and I didn't have any major problems with the skin cream. I also didn't use large quantities at once... I doubt I should use it as an all-over facial cream...
The Skin Cream in particular is not recommended for pregnant women or children under 12 years of age.
If you have general "scent"-sitivities, I can't promise you, but I didn't have any major problems with any of these products, and I tend to have a VERY sensitive nose and allergic (Asthmatic) reactions. Of all of the products, I would say the Emu Oil and Blue Tansy Oil Cream was the one I tended to keep furthest away from my nose.
One more note~ the Skin Clear Cream is not a very solid cream, so use caution when removing or opening the protective plastic cover under the lid. There is a nice little tab to assist with this, but using a finger tip under the edge will help to break the liquid "seal" that seems to occur each time it's closed.
I like the ability to use natural good to help heal and have enjoyed using these Koru Naturals products!
Not So Nutty Nitty Gritty
You can visit Koru Naturals on
Facebook
and
Pinterest
Please click the banner below to visit the TOS Review Crew and see what others had to say about these and other products. As always, I hope that this review was useful to you as you choose where best to spend your homeschool budget.
Blessings~