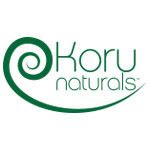 Now for something NOT curriculum or strictly homeschool related~ Members of the TOS Review Crew received a variety of products from
Koru Naturals
for Review. Everyone was sent a bottle of
Emu Oil
, and one of the following: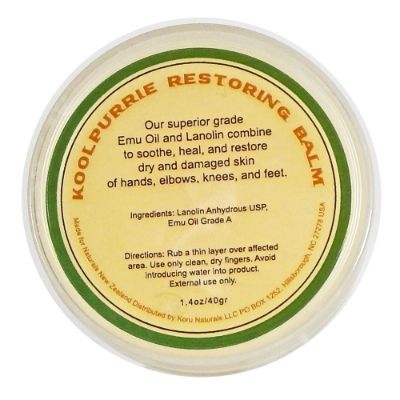 I was most pleased to receive the
Koolpurrie Restoring Balm
, as I was very curious to see how it would work on my 14 yo son's very dry and cracked hands. Every winter it is a fight to keep his hands moisturized and smooth.
You can see how terribly dry and cracked they are in the before photo, and how much better it looks in the after photo. They are a little red simply because he had recently rubbed the balm in, but you can see that the cracking and scabbing on all of the knuckles, and the extreme dry skin around his thumb looks much better!
Now as boys are boys, he's not terribly consistent at putting cream or lotion or balm on every day, but he did remember *most* days to use the restoring balm in the morning and the evening. Side note~ the "before" photo was when he was using other moisturizers on a similar basis~ he wasn't just ignoring his hands for them to get in this condition, so the only thing that changed between the first and the second photo was what he was using.

One of the most important things when hands are in such a dry, cracked state is that whatever goes on not sting, and the Koolpurrie Restoring Balm fits that profile.
Middlest appreciates that there is no specific "Scent" (feminine or otherwise) that he might be allergic to. He has also noticed that the balm doesn't make his hands feel cold when he puts it on, like traditional lotions do. The size of the balm container is very portable, and easy for him to toss in his backpack for day trips, and because it is a balm and not a lotion, he isn't worried about it leaking out all over everything.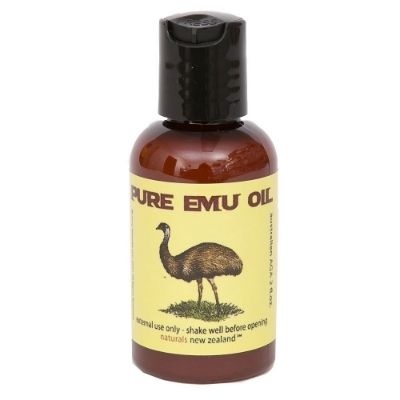 On to the Emu Oil~ This jar contains straight Emu Oil from New Zealand. While not recognized in the US by any overseeing organization, it *is* recognized by the Therapeutic Goods Administration in Australia as a traditional Australian Aboriginal natural oil. The oil is refined but not clarified, which allows it to retain the vitamins, minerals a naturally occurring Omega 3 and Omega 6 Essential Fatty acids. It is non-comedogenic and hypoallergenic. It is recommended for extreme dry skin, blemishes, and dry scalp among other uses.
My daughter and I applied it a couple of times to our scalp/hair before we showered~ Eldest as a treatment for dry, itchy, flaky scalp, and me more for dry, thin hair. We both felt a difference. She felt an improvement on her scalp. My hair, which is beginning to thin even more, as well as developing a little coarseness as more gray hairs appear, felt much softer after applying just a few drops to my hands, and running them through my hair about 10 minutes before showering. Note: we do not use shampoo, only conditioner, so depending on your hair care routine, your results may vary.
I also used a couple of drops on my dry "T" zone, and have noticed a cessation of flaky skin there.
A third use for the oil~ my youngest tends to get red, dry skin around his mouth (lip-licking and perhaps a little drooling when he sleeps?), as well as red dry skin around his nose with his latest cold and much nose-blowing. I have used a drop of oil around his mouth and on the sides of his nostrils before bed, and in the morning there is MUCH improvement.
One more note about the usefulness of Emu Oil~ a number of years ago when my daughter broke her nose and had a gash requiring 15+ stitches across the top, the doctor recommended using Emu Oil on it to lessen the scarring. Sure would have liked to have Koru Naturals Emu Oil back then to try out! (Side note... scarring was minimal~ the doctor who stitched her up did a great job!)
I have also heard Emu Oil recommended as a moisturizer/topical burn remedy for cancer patients going through radiation treatments.
I am always on the lookout for all-natural useful remedies, and in this instance, Koru Naturals delivers with their Emu Oil and Lanolin products.
Not So Nutty Nitty Gritty
Please click the banner below to visit the TOS Review Crew and see what others had to say, especially if you are interested in the other products I did not receive~ the Lip Balm, Shampoo and Conditioner and Lanolin Cream. As always, I hope that this review was useful to you as you choose where best to allocate your budget.
Blessings~