Confession: I often wish there were more hours in the day, and sometimes I wish that someone would come and help me figure out how to reinvent my life (my physical space AND my schedule) so that I wouldn't feel like I am fighting a battle against entropy (is that a common feeling amongst homeschool moms, or even moms in general? I suspect possibly so). This is one reason why I was intrigued by a new offering for homeschool moms from
Apologia Educational Ministries
, the new book by Mary Jo Tate,
Flourish: Balance for Homeschool Moms
.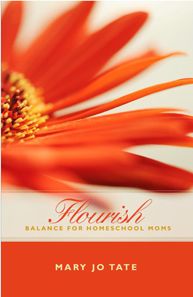 Mary Jo has penned a book filled with exercises and examples intended to help stop the juggling of too many balls (Because will inevitably fall), and instead assist in finding balance, with the tools to fine-tune that balance when something pushes(or pulls) away from that equilibrium. Mary Jo is also transparent and down-to-earth, sharing many of her been there and done that stories. I always appreciate seeing the real side of an author, as I find it inspirational when dealing with similar matters in my own life.
Flourish is written to both a broad and a narrow audience~ It is a useful book for any homeschool mom, but especially one who is struggling with a sense of inadequacy, the feeling that they are facing an overwhelming task, or dealing with general chaos. It is also written particularly towards those moms who not only school at home, but are working, or hoping to start working a home business alongside their schooling, and a final even more pinpointed category, suggestions to support the single/work-at-home/homeschooling/mom.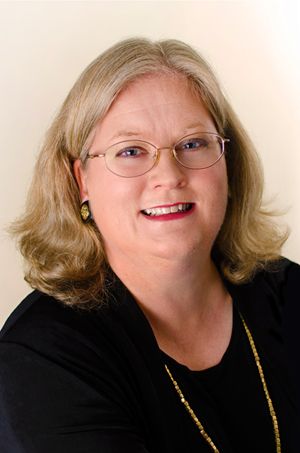 The first chapter is a bit of an introduction to the book, and then Mary Jo jumps right in with great ideas on prioritizing your life. She starts with a few categories, and then gives a plan that begins with the big "Life Time Goals" and then narrows down to the focused weekly and daily plans, offering many tools to help get the job done.
Chapters in the book:
An Invitation to Flourish
Change Your Mind to Change Your Time
The FREEDOM Toolbox
Where Did My Time Go?
Aim High: Setting Goals
What Do I Do Next?: Seven Essential Planning Tools
We Interrupt This Program
It's Time for an Attitude Adjustment
Oxygen Masks and Monkey Bread Days
Training Your Children
Making Memories
Managing Your Home
All of Life is Learning
Solo-Act: Flourishing as a Single Mom
Home Business
Moving Ahead
I feel this book could useful for any homeschooling mom. Even if a specific situation doesn't currently apply to us, chances are it might at some point in the future, and in the meantime, if we have the tools, the resources and the information, we can be a help and a support to our friends when they may not be feeling very balanced or that they are flourishing.
One of my favorite things in this sort of support/encouragement book is when there are inspirational tidbits scattered throughout, and Mary Jo has come up with quite a number of motivating quotes. The following isn't from one of her quote boxes, but something Mary Jo says in her book that sums up the basic intent of
Flourish
:
This book is not primarily about what boxes to put things in,
but figuring out what things to put into boxes.
As I have read through the book, I have gained more perspective on things that I can do to change the way my home and homeschool look and work, so that they can flourish and thrive, along with some step-by-step directions to get there.
Visit Flourish #flourishathome and Mary Jo Tate on
Facebook
and
Twitter
Not So Nutty Nitty Gritty
Please click the banner below to visit the TOS Review Crew and see what others had to say. As always, I hope that this review was useful to you as you choose where best to spend your homeschool budget.
Blessings~