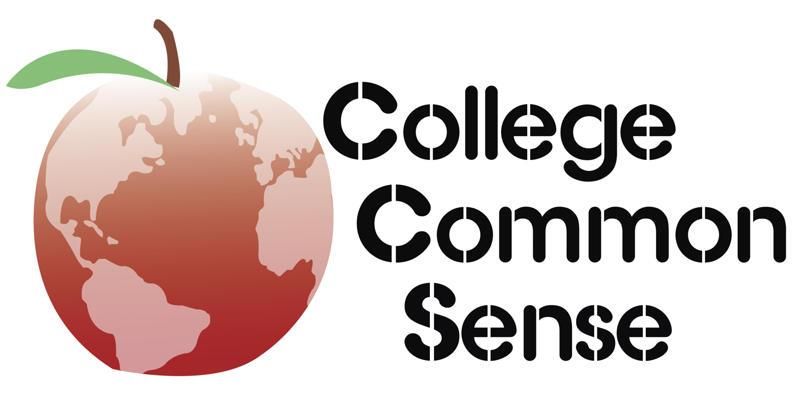 Oh boy! I have a Sophomore in high school, and college is looming on the horizon. We are in the stages of needing to start figuring out where Eldest wants to go, and how her higher education will be financed. Pretty good timing for my next review item as part of the TOS Review Crew.
I was given 12 months of access to
Going to College and Paying for it Online Video and Workbook
, the paid portion of Denise C. Ames'
College Common Sense website.
Denise is a Financial Aid Consultant, whose experience has allowed her to collect a vast amount of information, and a system of putting that information to work, on her website.
The
meat
of her information can be found in the course accessed through membership in the website~
Going to College and Paying For It
consists of 6 videos and their accompanying pdf files. This makes the information accessible to both auditory and visual learners, although the videos do contain a few pieces of information not included in the pdfs (however, by and large the pdf's are
almost
transcripts of the videos). The 6 videos cover the following topics:
The Big Picture

How Financial Aid Works

All About the Free Money

The System that Works

You in the Process, and

Put it all Together
After watching each video, the corresponding pdf file finishes with a page containing a few exercises that will help your and your child to get the beginning of the college journey off the ground
In addition to the pdf files, the website contains many useful links and articles that may provide inspiration for your student's answer to the question "What do I want to do when I grow up?" (the
Going to College
piece) as well as help on choosing the right college and how to apply for scholarships and financial aid (the
And Paying for It
piece).
Prospective students and their parents are also invited to sign up for Denise's monthly newsletter, and to receive her free lesson plans via email. The newsletters and lesson plans cover some of the same material that you will find in the videos/pdf's, but they are more bits and pieces, not the complete package all at once.
What We Liked~
The information in the videos was presented with a clear and natural progression, to help the prospective college student approach the decision making and scholarship searching process in a systematic fashion.
Everything was broken down into workable exercises and tasks, including ways to look for the right college ( I spent a fair amount of time searching colleges on this site College Navigator which I may not have found without Denise's website pointing me in that direction).
It created a starting point for those big decisions (Even though we are a couple of years out).
Helped us to realize that there are many scholarship opportunities
Showed us places to search scholarships out
Gave tips on how to approach applying for them in a methodical manner
Showed us how to keep the process organized.
What We Didn't Like~
The website is a bit confusing. In order to access the free materials mentioned in the videos and pdf files one must log out of the member portion of the site, and navigate to the appropriate link. It would be helpful if all of the navigation links from the free side of the site remained on the subscription side... we found it rather tedious to log in and out.
When using the free lesson plans it is important to know that they don't entirely follow the videos, so be forewarned that there may be some teenage frustration and tears if your child is trying to make them mesh perfectly. They won't, so go into the process knowing that, and everyone will be much happier!
An observation that doesn't really fit into "we didn't like it," but is worth mentioning.
The video is not flashy, and often Denise is seen speaking in profile, which can be a little disconcerting if one is used to being spoken "to" directly.
So how did we actually use this product?
First, we watched the videos, which gave us a good overview of what to expect.
We visted a bunch of the links and started exploring some of the more local college options online.
We checked out some of the scholarship information, and started thinking about honing that down.
We are now more motivated to start organizing our search for scholarship monies, and a fairly simple but useful system to use.
Just reviewing this program opened up conversations again about "What do you want to do when you grow up?" and "What kind of school do you want to go to?" and "Where do you want to go to school?" We don't have the answers to those questions just yet, but the asking is the first step to finding the answers. :)
What did we decide to save for later?
Because my eldest is a sophomore, we didn't need to work through the FAFSA form just yet.
We didn't tour any colleges (Dragging the boys and the 24/7 "retired service dog" along weren't options at this point in time).
The scholarship folder is just getting started, so that's a little bit of saved for later and just begun.
Not So Nutty Nitty Gritty
Company: College Common Sense
Ages:Vendor 6+ (yes, there are scholarships available even for 6 year olds), my recommendation is that it is most useful for 9th grade and up
Price: $25 for 12 months access to the videos, or there is the option to purchase the videos on DVD with an accompanying workbook for $50.
Please click the banner below to visit the TOS Review Crew and see what others had to say. As always, I hope that this review was useful to you as you choose where best to spend your homeschool budget.
Blessings~

Disclaimer: I received this/these item(s)/service for free as part of the TOS Review Crew Program. I was not required to write a positive review. The opinions I have expressed are my own. I am disclosing this in accordance with the Federal Trade Commission's 16 CFR, Part 255: "Guides Concerning the Use of Endorsements and Testimonials in Advertising."