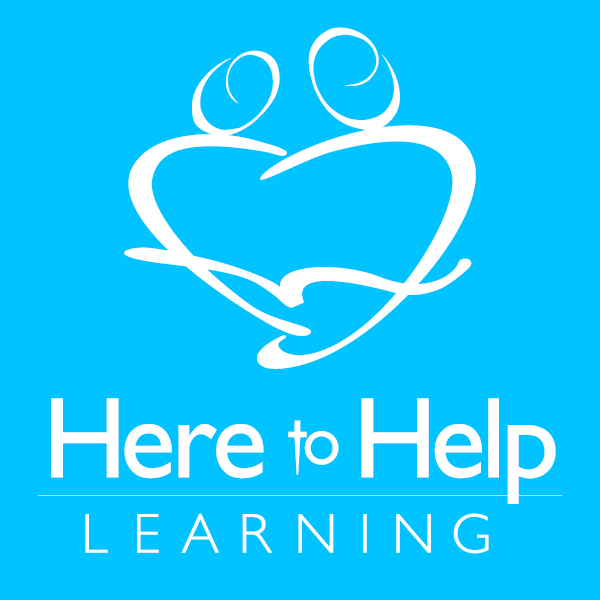 I'm always on the lookout for a good writing program, because while *I* enjoy writing, my children have not found quite the same pleasure in putting pen to paper. Since my era of teaching my Eldest is almost over, and Middlest is well on his way also, it's definitely time to see if I can help promote a different outlook in my youngest. We have gotten a good start with Flight 1 Paragraph Writing, the most basic program provided by
Here to Help Learning
.

This is a nifty little program, produced by fellow Christian homeschoolers, which incorporates multimedia writing instruction at an appropriate age and interest level. This is one of the things that my eight year old ASKS to do, so I'd say it's a hit so far. :)
Let me give you an idea of how it works. I should mention first of all that we were given the online membership to review, not the physical product (Although some TOS Review members *did* receive the physical product, so be sure to check out their reviews).
As I mentioned, we were using Flight 1 Paragraph Writing, which is intended for 1st-3rd graders. The first thing to check out are the Teacher resources (Overviews and Teacher's Guides, Master Supply Lists, and more information on using the program). Each "Flight" also directs you to a "Getting Started/FAQs" page, in case you missed something in the overview.
From there, I found it fairly simple to click on each lesson, and use it directly from my computer. The top half of the page is the Student Video section (which can be enlarged to full screen). The bottom half of the page (which can be seen peeking out at the bottom of this image) includes the scripted Teacher's Guide for the lesson, and you can see the big green "Print Worksheets" button in the middle....
I tended to quickly scan the teacher's guide to see what worksheets I needed to print before we got into the lesson. That way we were ready to go when it was time for each page. From there I headed right into the lesson with my young writer.
Note: one of the first things we are asked to do is to set up a notebook. I don't have a ton of room in my house for 3 ring binders, so we decided to think outside the box, and came up with an alternative: An expandable Plastic file envelope, and transparent file folders, one for each different kind of paperwork. Works like a charm for us, and doesn't take up as much space.
FORMAT:
Mrs. Mora speaks directly to the student, or to her own little co-op class of children in each section of the flight.
Pre Flight Checklist: Amusing little "Airplane Attendant" video by Beth Mora (who make a very convincing Flight Attendant) with instructions for the "flight," including "Checking your attitude, because attitude is a little thing that makes a big difference." Oh, I like that one (!), and have added it to my arsenal of catch-phrases.
Flight Check-In: Time to set the stage for today's lesson, which starts by reciting Colossians 3:17:
And whatever you do, whether in word or deed, do it all in the name of the Lord Jesus, giving thanks to God the Father through him.
(only minor
con
here... Mrs. Mora is just a little speedy during the Bible Verse, which is intended to be read/recited together~ I wish it was a little bit slower. Same thing for the pause when asking a question~ could be just a tad longer, so the student at home has a few seconds to think before answering. ;) )
Take Off: This is where we play a grammar game before moving on to our Writing Warm-Up which consists of a picture writing prompt on lined paper. The students are prompted to think about whether they will put the picture at the beginning, the middle, or the end of their story. After the writing warm-up the theme for the lesson is introduced, as well as a recap of the entire writing process, and then we move on to...
Full Throttle: Here we have more explanation that expands on the lesson theme, and Mrs. Mora gives examples of what to do next, either on her own, or with her group of co-op children before the final section...
Second page of 1st rough draft, and it wasn't a painful process! YAY!
We're well on our way to our first informational paragraph!
On Your Own: This is where the student is encouraged to go complete their lesson project. The lesson ends with an announcement from "Captain Knucklehead," Mrs. Mora's hound, which is amusing (particularly to 5-9 year olds), and a final message from Flight Attendant Mora. She is very pleasant and positive, and reminds the writer to look to God for their help and inspiration, as well as their parents, and to "stop, pray, and begin again" if frustration arises.
I really appreciate the way the process is broken down into manageable little chunks and memorable little sayings to help young writers learn to write with success and enjoyment.
Here's a little look into the program:
If this piques your interest as it did mine, when I was looking at it prior to reviewing it, scroll down
Here to Help Learning
's webpage to find their offer for a one day free trial and free download of their 26 page Quick Reference Language Charts.
Not So Nutty Nitty Gritty
Company: Here to Help Learning
Product: Flight 1 Paragraph Writing
Ages: Grades 1-6
Price:

$6.99/month for full family access to all levels OR
Physical products:

$89.99 for each level "Teacher's Kit" which includes

1 teacher's Guide
1 Student Notebook
6 DVDs, each with 5-6 lessons

$19.99 for each flight/level Student Notebook, if you have more than one student.
You can visit Here To Help Learning at the following Social Media Outlets. Be sure to check out their YouTube channel for more samples! :)
Here to Help Learning Blog
,
Facebook
,
Twitter
,
Pinterest
,
YouTube
Please click the banner below to visit the TOS Review Crew and see what others had to say. As always, I hope that this review was useful to you as you choose where best to spend your homeschool budget.
Blessings~