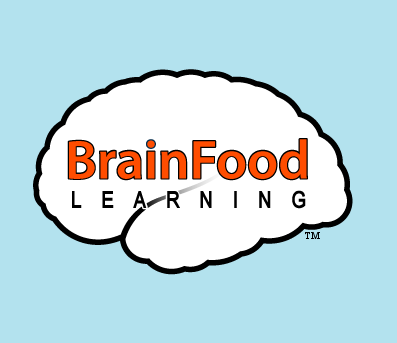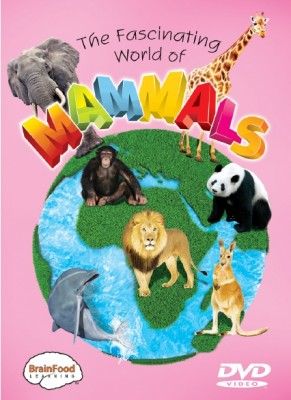 My children (as most children in my experience) are intrigued with animals, their behavior, and characteristics. This made the DVD
Fascinating World of Mammals
produced by
BrainFood Learning
an enjoyable and re-requested review item (at least for my 6 yo).
The DVD includes segments on the following Mammals:
beaver, kangaroo, moose, dolphin, lion, giraffe, elephant, bat, chimpanzee, and bear.
Each mammal receives a very nice overview, with photographs, illustrations and live action videos. The entire video has a background music track*, and the narrator speaks clearly, and pleasantly.
Watching this DVD is kind of like watching an Encyclopedia entry come to life. The facts, interesting information and descriptions that you might read in an encyclopedia are all heard as you watch the videos and see the photos. This makes BrainFood Learning a very good option for those who have auditory and visual learners.
After the informational segment is over, a vocabulary word is given, with a child giving the definition (Biped, vertebrate, etc...). These are things to pay attention to, because the final features of the video are review sections~ The review sections start on a very elementary level and increase incrementally in difficulty.
Review #1 Mammal Flash Cards (1 minute, 22 seconds)
Brief review of each of the mammals
Review #2 Review the Mammals (2 minutes, 59 seconds)
Multiple choice review
Review #3 Features of a Mammal (1 minute, 36 seconds)
Goes over the features that set mammals apart from other animals.
Review #4 Review Mammal Facts (3 minutes, 15 seconds)
Another multiple choice review question.
Review #5 Review the Big Words (4 minutes, 18 seconds)
The definition of one of the "Big Words" is given, with multiple choice answers provided.
BrainFood Learning has created a
5 day lesson plan pdf
with printable lessons and quizzes. This is appropriate for elementary aged students, and includes reading,writing, and science. The worksheets are a nice addition for those who have children who thrive on that sort of assessment.
*I discovered that *I* prefer to watch only one or two segments at a time rather than a straight run-through, because the constant music background eventually bothered me ~ I tend to like a little "space" for my ears to "breathe" if that makes any sense (Didn't seem to affect my kids tho', so this is just an "adult-listening-along-FYI").
We enjoyed watching these videos, mostly from an educational standpoint, rather than from an entertainment standpoint. The video backed up individual facts learned at other points in my 6 year old's education, in a systematic fashion, which is also a good thing.
Not So Nutty Nitty Gritty
Please click the banner below to visit the TOS Review Crew and see what others had to say. As always, I hope that this review was useful to you as you choose where best to spend your homeschool budget.
Blessings~