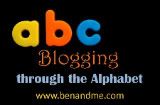 Hey! I've recently discovered that my children like Cauliflower..... a lot! :) Love it when I'm chopping up veggies for soup and Littlest comes wandering by asking for "samples" .... and keeps coming back for more! :)
So~ I had a head of cauliflower and was in the mood for some soup~ The recipe I started out with was Lee Drummond's (The Pioneer Woman)
Cauliflower soup
. I changed things up a bit, and don't have nearly as many pretty photos, but this is what I ended up with~
3 TBS butter or EEVO
1 onion, chopped,
4-5 carrots chopped
2 stalks of celery, chopped
1/2 orange pepper, finely chopped
1 head of cauliflower, coarsely chopped
2 tubs of Knorr Homestyle Chicken Stock
7 cups of water
1 cup 1/2 & 1/2
sour cream
Butter, Milk, and Flour from your favorite white sauce (I followed Lee Drummond's amounts this time~ 4 TBS butter, 2 cups milk, 6 TBS flour. I have to say, that my white sauce didn't "Sauce up" as nicely as hers, but it was still yummy).
Saute' up the onion in the butter/EVOO on medium heat until transparent, then add the celery and the orange pepper, saute' for a couple of minutes, then add the cauliflower, cover and cook for 15-20 minutes.
While that is cooking, reconstitute the Knorr Homestyle Stock. I actually use our Keurig machine set for 12 oz hot water to reconstitute and add the rest of the water after. Now~ I have to say that I was sent a free sample of this broth to try out, in the hopes that I would have favorable comments, and well... I do! I am not a fan of broth granules (They usually have MSG in them, if nothing else nasty), but have enjoyed using concentrated broths in the past. One of the benefits to the Knorr Stock is that it plops neatly out of it's little container (The other broth I use comes in little tubes that can be a tad messy at times). This Stock has no HFCS, MSG or Hydrogenated oils. That's always a + in my book! The other thing that I like about this stock is that it doesn't take up much space in my pantry~ Very good!
So~ back to the recipe~ After cooking the veggies for 15-20 minutes, add the stock and water to the pot, bring to a boil, then simmer for another 10-15 minutes. While it is simmering, make your white sauce~ and when the timer goes off stir it into the soup, add the 1/2 & 1/2, and continue simmering for 15 minutes or so.
To serve, plop a generous tablespoon of sour cream in each bowl and then add the soup~ stir to combine and serve (You may wish to add a little pepper, I didn't find this soup to require any extra salt beyond that in the stock and that which is naturally occurring in the celery). Everyone from the Dadda to the Littlest declared this soup to be delish and have requested it to be made on a semi-regular basis. The photos are actually from two different soup days one week apart because they asked for a repeat! :) If that's not a recommendation, I don't know what is..... :)

Blessings~
Disclosure of Material Connection: I received the Knorr Stock for free. I was not required to write a positive review. The opinions I have expressed are my own. I am disclosing this in accordance with the Federal Trade Commission's 16 CFR, Part 255: "Guides Concerning the Use of Endorsements and Testimonials in Advertising."