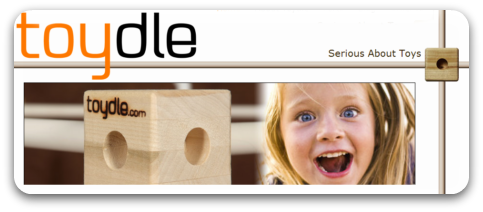 Hey, friends~
I am receiving a super fun item for review from the TOS Crew. I'm planning to save it for Christmas for the boys~ BUT, I wanted to let you in on it before Christmas! I also have some exciting news, so be sure to read all the way to the bottom of the post!
Toydle Forts
~
Made in the USA
Open-ended, Creative fun
All Toydle Forts are constructed with
Hand made wooden blocks 3" sq. made with high quality, laminated poplar.
High Quality PVC tubes 29" long & 1/2in wide.
All Toydle Forts include an industrial strength storage bag.
All Toydle Forts include clips to help secure your sheets and blankets.
Two sizes~
The Toydle Fort~ $149 Build to 45 square feet! (pictured above)
The BIG Toydle Fort~ $229 Build to 90 square feet!
You can visit TOYDLE on
Facebook
, and
Twitter
, as well as exploring their
website
.
Now for the exciting news! The Old Schoolhouse Magazine is giving away THREE of the BIG forts~
Check it out!
What a great Christmas Present!
NOTE: This contest is open to residents of the United States ONLY. TOS Staff and TOS Crew Members (and their families) are not eligible to enter this contest.

Be sure to check back here AFTER Christmas for my review!

Blessings~
Disclosure of Material Connection: I received this/these item(s)/service for free as part of the TOS Crew Review Program. I was not required to write a positive review. The opinions I have expressed are my own. I am disclosing this in accordance with the Federal Trade Commission's 16 CFR, Part 255: "Guides Concerning the Use of Endorsements and Testimonials in Advertising."