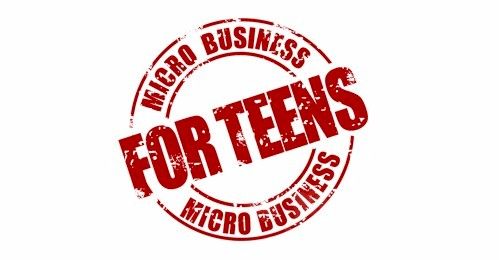 If you've been in the homeschooling community for very long, you may be familiar with Carol Topp, and her company
Micro Business for Teens
. Carol is a CPA, and a frequent speaker at homeschool conventions, online events, podcasts, and webinars. I have heard her speak a time or two, and have been intrigued by her Micro Business for Teens Curriculum. It is composed of 2 books
Starting a Micro Business
,
Running a Micro Business
and a workbook
Micro Business for Teens Workbook
(Some Crew members received print versions, we were in the group that received the ebook versions).
My two oldest children have varying skills and interests. Eldest is a crafter/artist, Middlest is a creative thinker. They both have things they'd like to purchase, but currently neither has a job (they are already out of the house more nights than they are in~ time is at a premium), so the advice given in these books is very appropriate and enlightening.
The information is presented in such a way that it is easily accessible to my 13 year old son as well as his almost 17 year old sister. Carol Topp takes them step by step through the process of brainstorming micro business ideas, as well as how to set a business up, and more.
Table of contents for Starting a Micro Business:
What is a Micro Business?
Getting an Idea: A Collection of Micro Business Ideas Best for Teenagers
Problems and Pitfalls and How to Avoid Them
Plan it First: Writing a Business Plan
Financing your Business Without Breaking the Bank
Taking Care of Business: Extra Information to Get You Started
Encouragement: Final Words to Motivate You
Table of contents for Running a Micro Business
Sales
Marketing
Customer Service
Bookkeeping Basics
Using Software
Legal Names and Numbers
Reducing Risk
Time Management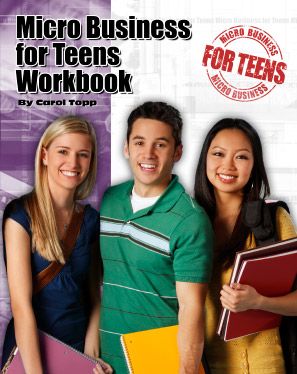 Reading through the books, and starting to work through the workbook, both of my teens are brainstorming business ideas, and trying to figure out whether their ideas will work in our setting or not.
Middlest really liked the "real world" aspect of the information~ the concept of planning things out, and how to avoid common problems. He also enjoyed reading the stories of the teens who had successful businesses that were used as examples.
The workbook was very helpful to him, as it encouraged him put his ideas down in black and white, so that he could work on the viability of his plan.
Eldest is looking forward to putting the principles into practice as she hopes to begin a crafting business this summer. She has a prototype of at least one product, and a niche market. She is considering marketing fancy beaded hair ornaments, custom made to match solo Irish Dance Dresses. She would also offer hair ornaments to the general public.
Eldest is also considering the possibility of marketing her artwork (drawings and photography) in a variety of ways, and Starting a Micro Business and Running a Micro Business will help her to be more successful in that endeavor
Carol Topp was the host of a PBS production: Starting A Micro Business For Teens. You can view the first few minutes below, and the full hour PBS production is found at this
YouTube link
.
Carol Topp offers a free 40 page pdf teacher's guide that offers lesson plans and discussion questions. We did not utilize this in our family during the review period, but I am inclined to complete the curriculum with both children (using portions of the teacher's guide), as using the Micro Business for Teens curriculum should earn 1/2 credit of high school credit (business, I presume?) and running the business can be another 1/2 to a full credit (I found this information on Carol's blog, which can be reached from her website as well).
If like mine, your teens have more "wants" than "wherewithal" then they may find
Starting a Micro Business
to be beneficial.
Running a Micro Business
should help them to be successful, and completing the course, can help them with their transcript. It's a winning proposition all around.
Not So Nutty Nitty Gritty
Visit Micro Business for Teens on
Facebook
,
Twitter
, and
Pinterest
Please click the banner below to visit the TOS Review Crew and see what others had to say. As always, I hope that this review was useful to you as you choose where best to spend your homeschool budget.
Blessings~